NewsDay, 23 January:
Former police officer Tafadzwa Gambiza opened a case of corruption against retired Police Commissioner-General, Augustine Chihuri. The case, reported at Kwekwe Central Police Station and captured under RRB number 3284257, was made before Chihuri was fired. Gambiza accuses Chihuri of illegally printing fake spot fine books which were not prescribed at law and converting the money to his own use.
https://www.newsday.co.zw/…/chihuri-fingered-fake-spot-fin…/
Zimbabwe Independent, 26 January:
Government wants a private company to investigate allegations of rampant abuse of spot fines raised from roadblocks mounted by police countrywide.
Road Users Association will compile a database of ZRP traffic fines issued during the roadblocks period. The information will be made available to the organisation investigating the allegations. With your help we can determine if the allegations are true …
https://www.theindependent.co.zw/…/external-auditors-probe…/
HOW YOU CAN HELP?
– Upload your traffic fines here – http://www.rua.org.zw/upload-your-fine/
– Write a description of the event on the reverse of the fine and retain the copy for future reference. Were you fined unfairly and why?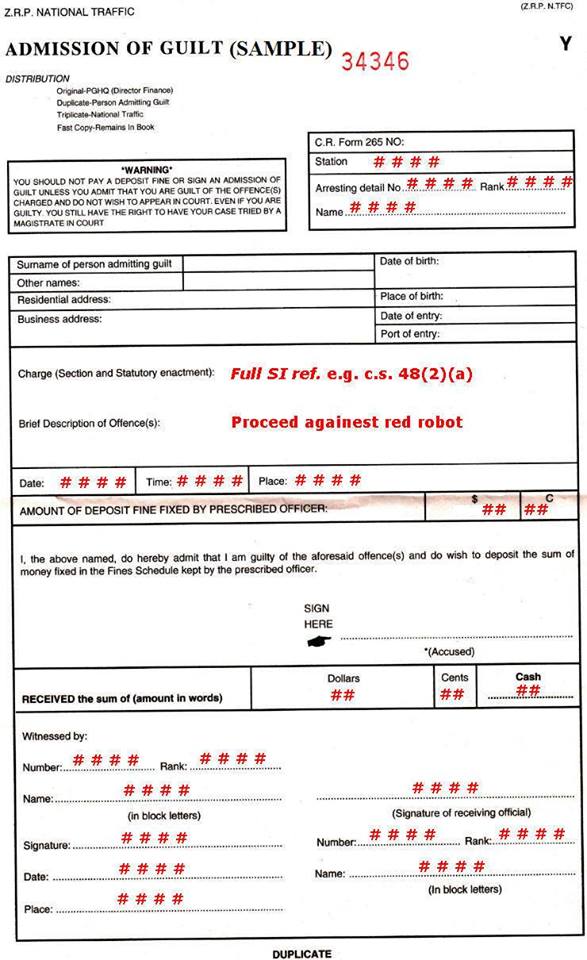 Thank you for playing your part in determining the truth.
Road Users Association
9 February, 2018
www.rua.org.zw